Precor Elliptical Review
Are They Right For You?
Thinking about a Precor elliptical? Precor was the one that started it all with the very first crosstrainer back in 1995.





If you've ever used a crosstrainer in the health club, chances are it was a Precor.




They pioneered the elliptical running machine.





However since then, many other brands have come along with their own innovations and popular crosstraining machines.




Is a Precor elliptical right for you? Here's a review of the pros and cons of this brand to help you decide:

Pros of Precor Ellipticals:
Precor was the first manufacturer to introduce ramp or incline. Incline changes the slope of the elliptical motion. This requires you to use different lower body muscle groups - and makes for better crosstraining.

However it should be noted that almost every quality elliptical brand now like Nordic Track and Sole also offers crosstrainers with incline. So this is no longer a feature unique to Precor.

Smart Heart Rate Monitors

With Precor Crosstrainers you can stay in your target fat-burning zone with either hand grip or wireless chest strap heart rate monitors.

An added bonus is that the Smart rate monitor automatically calculates your optimum heart rate zone and tells you when you're in the proper 'zone'.

Precor has a few crosstrainer models (the 5.25, 5.31, 5.33 & 5.37) which are built with User IDs. You enter your personal information and preferences for 2-4 different users.
The machine will then remember this data for your next session. You don't have to enter it all in again every time - which can be a pain.
This is a great option for multi user households. Some elliptical also allow you to compare your current workout against previous workouts.

Solid Feel and Good Construction

One thing you can't argue with is the quality of construction on these units. They are just so well made, solid and stable feeling. Then again, at this price range you would expect that.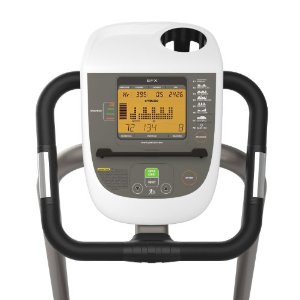 Cons of Precor Ellipticals:
Starting around $4000 and up, these ellipticals are what some people would consider over-the-top expensive. You just don't have to pay those kinds of prices to buy a quality elliptical these days.

Perhaps as an ackowledgement of this fact, Precor has recently come out with several newer, more affordable models. However several of these ellipticals do not come with moving arm bars (which you'd expect for an over $1500 elliptical) and they also are much simpler than higher end Precors.

No Upper Body Arm Bars or Power Ramp on Economy Models

As stated above, Precor's more economical models do not come with upper body arm bars or power ramp. The ramp is manual (meaning you have to get off the machine to change it.)
Considering these are in the same price range as brands like Smooth and Sole (which do give you these things - and a whole lot more), these are disappointments to say the least.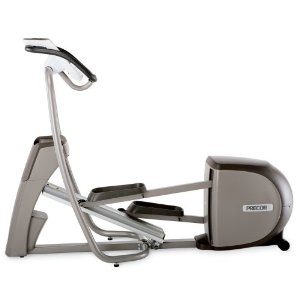 Editor's Conclusion:
While you certainly can't fault the design or construction quality of Precor ellipticals, they can be pricey. And the newer, more affordable models are missing some features that many people (especially at that price range) consider must-haves like upper body arm bars.

If you do decide to buy, you can get some great discounts on Precor ellipticals online here. If you want to compare similarly priced models, consider checking out Smooth, Sole and Yowza.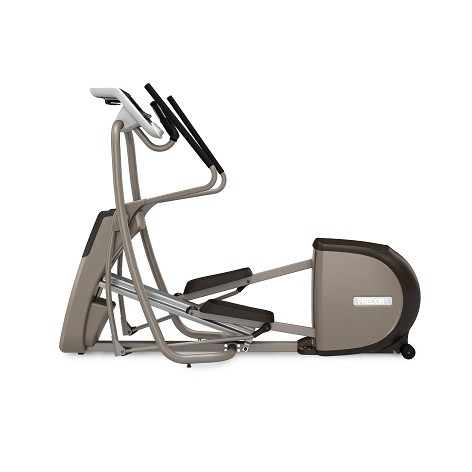 ---
Return To All Elliptical Machine Reviews