Reebok Elliptical Review
Are They Right For You?
Reebok elliptical trainers are not as popular as other brands.





However because of the Reebok brand, they do get some recognition with buyers.





These trainers are sometimes sold through large department stores like Walmart or Target.





What many people don't know is that the Reebok crosstrainer brand is actually manufacturer throught ICON Health and Fitness - one of the largest fitness equipment makers in the world.




They own a number of popular elliptical brands like Proform, Healthrider, Image, Weslo, Golds Gym, Freemotion and Nordic Track.

Their two star performers are Nordic Track and Proform. What does that mean for Reebok?

Well, basically it means that Nordictrack and Proform get the latest updates and stronger construction. Whereas their other brands like Reebok are kind of left for the cheaper bargain buyers.

This is why you'll often see Reebok models that look almost exactly like older Nordic Track or Proform models.





And you'll also find them on 'sale' most of the time - usually at discount stores.

They're older models from a few years ago without outdated electronics and usually very short warranties.

While this doesn't make Reebok a poor brand - it just means you should have an idea of what you're getting when you buy these crosstrainers.

For example, many Reebok ellipticals come with iFit card readers. This is a feature where you insert special iFit cards into the console to add new workouts to your crosstrainer.

The card remembers where you left off and starts the new workout. You can get cards with weight loss workouts, performance workouts and more.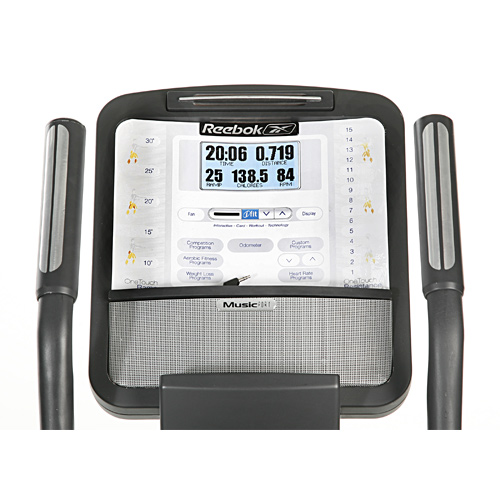 While this sounds great, ICON has moved on to iFit LIVE a few years ago (where you connect your elliptical to the internet and download new workouts that way). They are putting iFit LIVE on their NordicTrack and Proform models and slowly phasing out iFit cards.

Editor's Conclusion:
So are Reebok ellipticals right for you? Well, it depends on what you want. For the most part, these are starter ellipticals that carry older technology - so you're not going to get the most bang for your buck.

Then again, if you can get a really great sale, you may not care. Still, be sure to compare them against the latest Nordic Track models before you buy to make sure you get the best deal.

If you want to shop for Reebok crosstrainer, you can see the latest Reebok ellipticals for sale at the ICON discount warehouse online here.


---
Return Home from Reebok Elliptical
Back to Elliptical Brand Reviews