Schwinn 460 Elliptical Review
Is It Right For You?
Schwinn 460
Price: $ 1199
Stride Length: 2 - 28"
Incline? No
Resistance Levels: 16
iPod Dock? No
User Weight Capacity: 300 lbs




Highlights:

The Schwinn 460 elliptical is the premium model in the series with something completely new – a variable stride feature. You actually choose your stride here. For a longer stride you exert more pressure and for a shorter stride you exert less pressure.

Other highlights are the easy-to-use touchscreen console and the articulating footpedals that give your ankles and knees more support throughout the elliptical path. There's also tracking for up to 2 different users with this elliptical – great for multiple user families.

Click Here For More on the Schwinn 460 Variable Stride Elliptical

Our Review:
The Schwinn 460 elliptical is Schwinns top of the line models - with a lot more to it than standard Schwinn starter models.

The main advantage to this crosstrainer? The variable stride. You can go from about a 2" stride (stepping motion) to a 28" running or hurdling motion.

So you can step, walk, jog or run on this elliptical. Now here's the thing - unlike other variable trainers out there, the stride is not set by you pushing a button on the console.

You actually control the stride manually with your own legs. So if you want a longer stride you have to push down harder. If you want a short stride you don't exert as much force.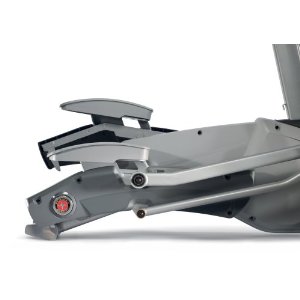 Some people really love this idea whereas others prefer to control their strides the other way. It's really up to you.

Other highlights of this elliptical include the backlit console which is very easy to read. Many of Schwinn's lower end models don't have backlit consoles, so it's a nice to see here.
The console is also a touch-screen which adds a bit more convenience to using it. It displays your time, interval time, RPM, watts, distance, pulse, speed, calories, resistance level, and course profile.

This elliptical also tracks the results for up to 2 users - which is a great way to see your progress if you have multiple users in the family.

Any drawbacks?
Unfortuately yes. There was a recall issued on the Schwinn 460 elliptical back in Dec 2011. Nautilus (the parent company) received about 9 complaints of the footplates detaching or breaking during use.

According to the CPSC consumers should stop using the recalled models immediately and contact Nautilus for a free repair kit that includes an extended warranty.

So while this isn't a huge recall, it may turn some people off the machine.
Another thing to keep in mind is the step on height for this crosstrainer is quite high. So make sure you have a fairly high ceiling wherever you choose to set it up.

How To Save:
You can get some great discount on the Schwinn 460 elliptical online here. You can also get Free Shipping as of this writing and watch a video of how the variable stride works.
Recommended For:

Light To Medium Use
Beginner to Experienced Exercisers
Users of Any Height

Click Here To Save on the Schwinn 460 Elliptical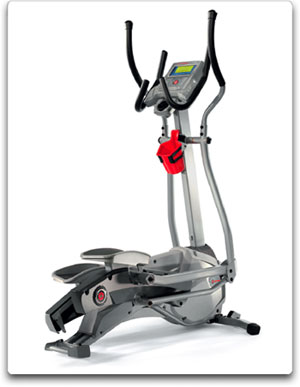 ---